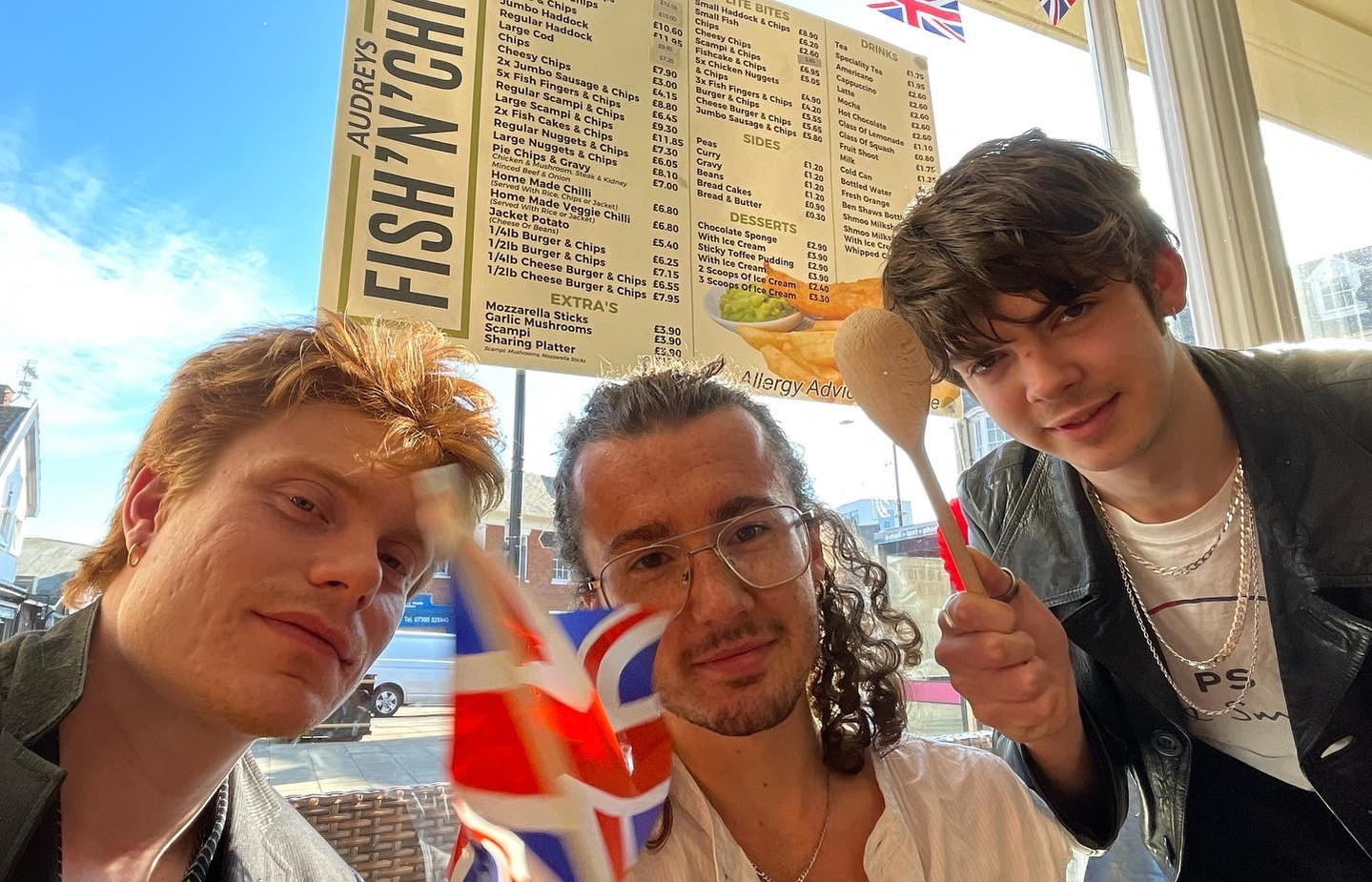 No one ever made progress by standing still.
And nor do we! Between me playing woodwinds
for farm animals (yes, I can now put cow
communicator on my CV), and delivering some
weird and wonderful miscellany throughout
lockdown, I ended up buying a new vehicle for
such varied goods. As we set out in my little red van, cramed to the
rafters with our musical lifeblood, we set out a
couple of weeks ago, back to the little cottage in
the middle of nowhere, in the North Yorkshire
Dales. How I didn't total the engine with a tonne
and a half of gear in the back, I have no idea!
Unfortunately over the trip, casualties were had
in the line-up. This life is not for everyone. So
we welcome two fresh faces to the fray; Ben
and Joe. Each with their own unique sounds, abilities, and craic, they
have settled in with a staunch resolve and an
uncanny enthusiasm to fill the void. As the lockdown is being quashed, we're all
back to our rehearsing ways, getting back to
some form of normality. We've been hard at
work revising, revisiting, and re-tweaking songs in rehearsals. Not to mention,
saving up for gear throughout the last 18
months or so. Or for me personally, three years!
That bit of kit has been a long time coming. As has the opportunity to get back on the road
and gig! And the first big one back, has a
surprise to it. Our very own All Black has a
special occasion coming up. Mister Sound
Engineer extraordinaire, Jason Randall, is tying
the knot on the very same day! His head may have been crossed with
Jesus water, but I have my fingers crossed that his feet don't get frozen. Only time will tell!
I best get back on the road, to deliver off what's
left in my van today. Then I have another five
hours to drive back home. Hopefully another
fire hydrant like vermilion episode with my
sniffer, won't happen. But as I write this, I can
already feel it coming.
Andy Sax